Tempe Windows and Mirror
Tempe, Arizona has many beautiful homes and upscale businesses. One of the best ways to improve the appearance of them is with the installation of custom windows or mirrors. Roadrunner Glass has been designing and installing new windows and mirrors in Tempe since 1972.
When designers, architects, homeowners, and business owners are looking to install new windows or mirrors, they call Roadrunner Glass. These people appreciate the attention to detail and professional design capabilities that we provide. Our designers are more than glad to come to your Tempe home or business to properly develop the perfect window or mirror application that you desire.
Tempe Windows and Mirror Installation Provided by Roadrunner Glass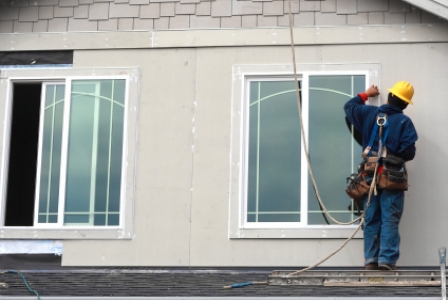 Window Replacement - If your Tempe home or business has old drafty windows, it is time to upgrade to new replacement windows that can beautify as well as save lots of money on energy bills. If you ever have a broken window, Roadrunner Glass has 24-hour a day, 7-days a week emergency board-up and window replacement services.

To learn more, please click on Residential Window Replacement or Commercial Window Replacement.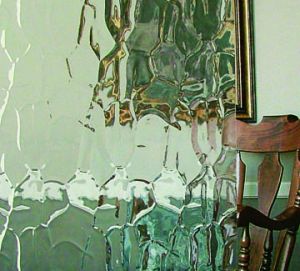 Pattern Glass - Want to create a dramatic glass look in your Tempe home or business? Pattern glass professional designed and installed by Roadrunner Glass is the answer. Privacy glass has the ability to offer privacy to a room while allowing light to easily come through. To see examples of out pattern glass, please click on the links below. 

To learn more, please click on Residential Pattern Glass or Commercial Pattern Glass.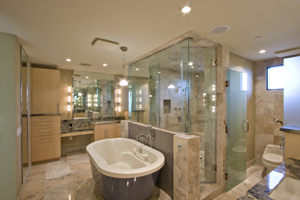 Shower Doors - Has your Tempe bathroom seen better days? Is it in need of a make over? Let Roadrunner Glass come to your home and help you custom design a glass shower door that is both functional and will add a classy touch to your bathroom. To see some of the exquisite shower doors that we have designed, browse through our shower door gallery through the links below.

To learn more, please click on Residential Shower Doors.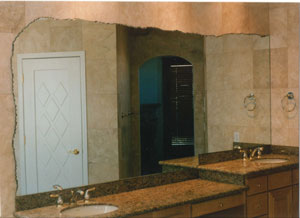 Mirrors - The addition of a beautiful mirror in your Tempe home or business is an excellent accent. Roadrunner Glass specializes in the custom design and installation of mirrors. Our designers will come to your home or business to develop the perfect mirror for you. For examples of our mirror installations, please feel free to go to our mirror gallery through the links below.

To learn more, please click on either Residential Mirrors or Commercial Mirrors.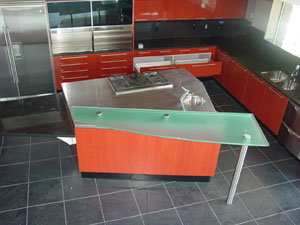 Glass Tabletops - We have all seen a beautiful glass tabletop and how it adds elegance to the room. Roadrunner Glass can help develop glass tabletop applications for your Tempe home or business. All of our glass tabletops are custom and can have special edges ground into them to make a special statement. Glass tabletops look great on desks, end tables, dining room tables, or anywhere that the surface needs to be protected.

To learn more, please click on Residential Glass Tabletops or Commercial Glass Tabletops.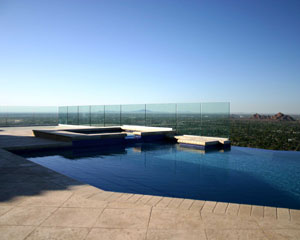 Glass Rails - Glass rails can add safety and beauty to any Tempe home or business. The installation of a glass rail from Roadrunner Glass is perfect for balconies, pool decks, stairwells, or as handrails. Our glass rail experts will come to your home or business and design a custom glass rail that will meet all of your specific needs.

To learn more, please click on Residential Glass Rails or Commercial Glass Rails.
Roadrunner Glass prides itself on the window and mirror installations that we have done. We are also proud of the feedback that our customers have given us. To see what our customers have said about our work, please click on
Testimonials.
To learn more about window, glass, and mirror applications that Roadrunner Glass can custom design and install in Tempe, give us a call at
602-269-2543
. We can also be reached with any Tempe window, glass, or mirror questions that you have through the contact form provided below.